Thread Starter
Joined

Nov 18, 2020
Messages

18
Best answers

0
Points

1
Level

0
Location
INTRODUCTION
This article aims at providing an insight into the strategies that need to be implemented while players are enjoying their League Of Legends Wild Rift sessions with the champion named Annie.
Get more advance game news check here!!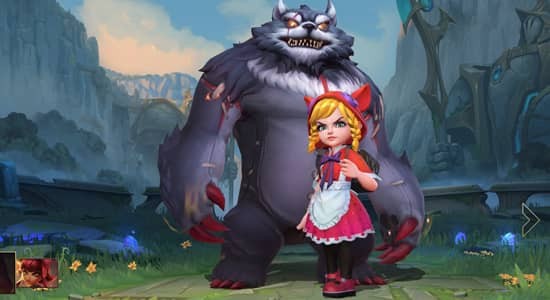 To master the game in the most befitting manner, players are required to make use of the various skills possessed by champions while avoiding their weaknesses. In this manner, they can not only proceed quickly in the gameplay but can also enjoy the game in the true spirit.
A Burst Champion
Annie is a Burst Champion in the League Of Legends Wild Rift and players usually love to use this champion in the Middle Lane due to the character set possessed by this champion.
Annie has been rated a B-Tier pick that will do magic damage most of the time. By using this magic damage, this champion possesses a lot of crowd control which means that if players intend to control a large number of enemies at once, Annie can be a good option for the needful.
An Easy To Play Champion
The League Of Legends Wild Rift possesses a large number of champions. However, not all of them can be used by the players as they are comparatively difficult to use, and thus players that are new to the game are bound to use only the champions that can be easily handled.
Annie is one of those champions that are convenient to use, and thus new players love to make full use of the skillset possessed by this champion for controlling the crowd.
Make Use Of The Following Runes
The best Rune to use for Annie in League of Legends Wild Rift is Electrocute Keystone and by making use of this Rune, players can make the most of their experience with this champion.
After Electrocute Keystone, the following Runes can be beneficial for players
• Brutal
• Regeneration
• Manaflow Band
Which Summoners Spells Are Linked With Annie?
Players must make use of the following Summoners Spells when it comes to Annie
• Flash
• Ignite
Build the Following Items To Powerup Annie
The best items to be built for Annie are the ones that maximize Ability Power. Players are advised to focus on the following items which when built can enhance the overall power of this champion.
The first item that players need to focus on is Rod of Ages which when completed, the focus should shift towards Ionian Boots Of Lucidity. The Boots Of Lucidity when built with a Statis Enchant will yield highly beneficial results for players.
Infinity Orb should be the next item on the lost once the above-mentioned items have been built.
Different Levels Of Annie
Annie has different levels which are as follows in the ascending order
• Disintegrate which is Level 1;
• Incinerate is Level 2;
• Molten Shield is Level 3.
Abilities Of Annie That Must be Used
The following four abilities of Annie must be used by players
Pyromania
Disintegrate
Incinerate
Tibbers
Which Enemies Need To Be Avoided?
Annie has some weaknesses and the following enemies are especially likely to cause damage to this champion therefore it is advised to avoid them as much as possible to ensure that the champion stays safe:
• Ziggs
• Aurelion Sol
• Lux
Final Verdict
By making use of these strategies, players can make the most of their champion and ensure to have an overall entertaining experience.
Get more advance game news check here!!